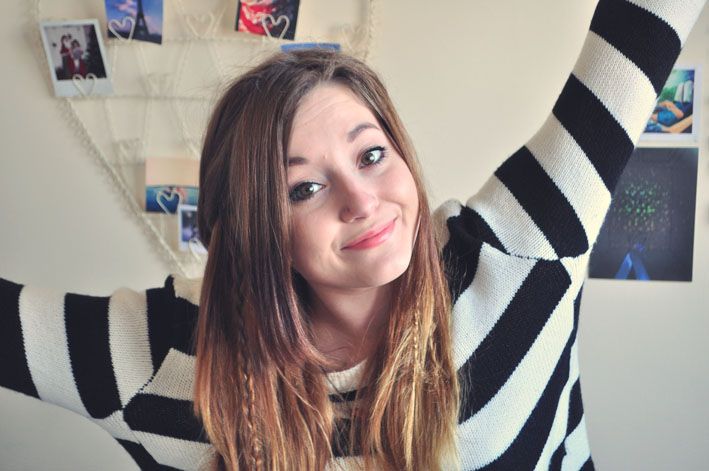 I felt like giving more personal posts a try. I probably won't do this every Friday. As not much really stands out every week. But when I've had a particularly good week. I'll tell you about it.
♥
This week..
Sammi's
hair in this video.
Emma's hair tutorial
.
Mince pies.
Mango body scrub
. (AMAZING)
The Great British Sewing Bee. (I'm such an old lady.)
Spending money that I should save.. Brings back memories of when I hardly had money before.
Janet Jackson - If (Kaytranada Remix)
Listening to it is like floating on a 90's cloud.
This weeks been a real hair inspiration week, I hope it continues in a way. You probably noticed, but I'm not very adventurous with my hair, I always have it on the side, with a swishy long fringe. I've been experimenting with more off centre partings, and curly hair (you'll see in my next OOTD)
Merci!
♥